Online Forms and Payments
Easily create custom forms, applications, and securely collect online payments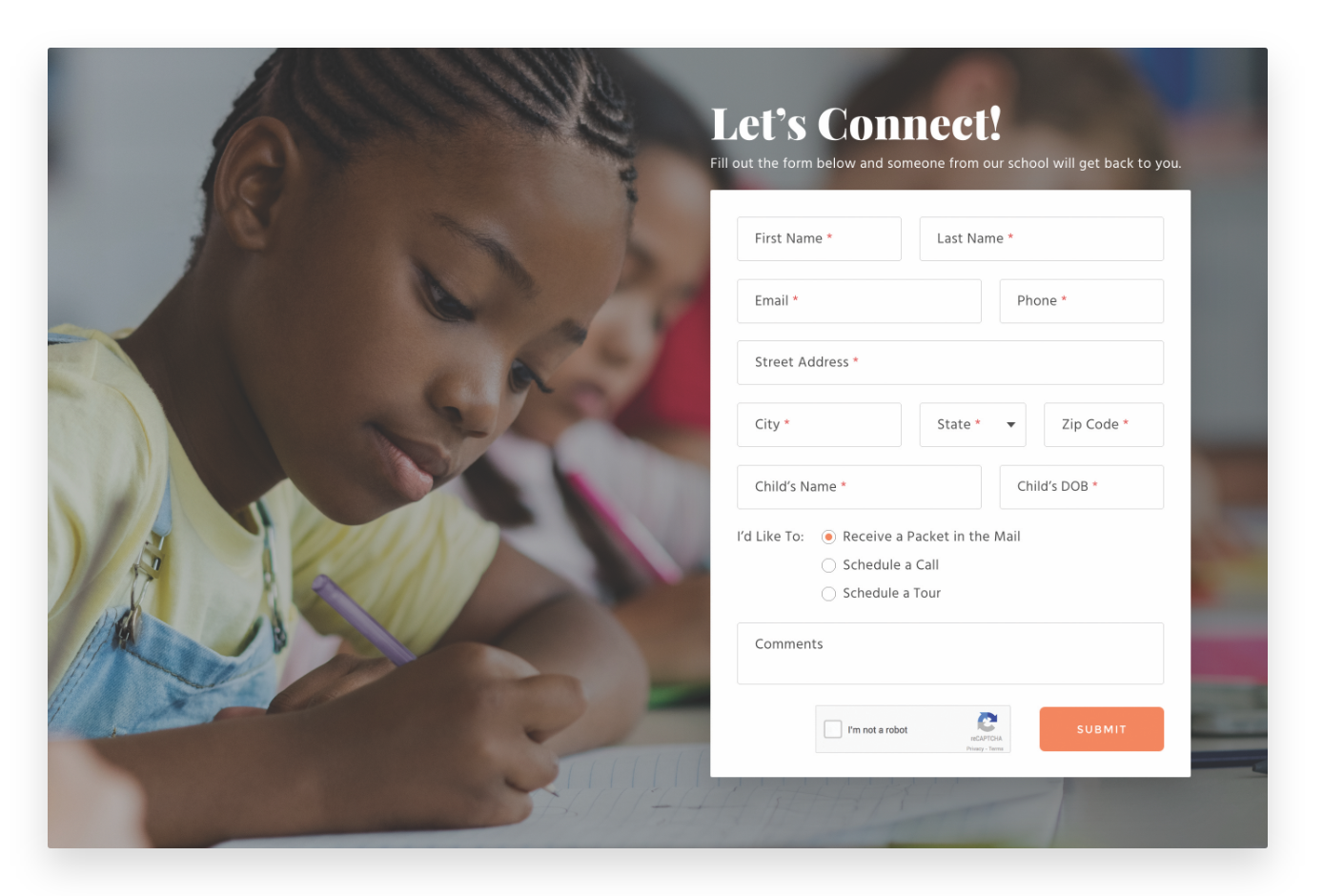 Online Forms for Every School Need
Custom-create forms for every school need and watch engagement rise! Easily create online application forms, inquiry forms, event registrations, donation forms, and more. Securely collect payments and even send automatic confirmations and thank-you responses.
Inquiry forms

Event registration forms

Online tuition payments

Donation collection

One-step or multi-step applications

Application forms
Fundraising and Alumni Engagement
Collect data from your donation forms and manage those contacts for future advancement initiatives using the built-in Community Manager. Seamlessly integrate with your existing database system. Send out fundraiser emails or create entire automated campaigns with scheduled email sequences. Generate personalized printed letters for annual appeal mailings.
Donation payment forms

Create fundraising subsites

Manage database of past donations

Manage email marketing campaigns

Automate marketing campaigns

Generate personalized printed letters