« Back
Montessori School of Greater Hartford Launches New Website
December 6th, 2019
---
The Montessori School of Greater Hartford (MSGH), serving children from birth to 15 years old, recently launched a stunning new information-packed website with the help of SoSimple Interactive.
With locations in West Hartford, CT and New Hartford, CT, the school is founded on a culture of love, respect, education, and community. For its online presence, the school desired a newly redesigned website that would showcase its philosophy, mission, and programs. They also needed a function-rich site that would include interactive forms, downloadable files, an online payment system, password-protected portals, and much more. The Montessori School of Great Hartford selected SoSimple Interactive to design, build and host its new website due to SoSimple's robust website platform and built-in communications capabilities.
The newly launched MSGH website provides a comprehensive hub of information for new and current parents alike, presented through an engaging design reflective of the school's peaceful and caring nature. Throughout the website, parents can enjoy a myriad of vibrant photos and videos capturing students, daily activities, and the holistic spirit of the school. They will also discover information about the school, its accreditations, the Montessori philosophy, age-specific student programs, parenting classes, and before/after school programs. The Meet our Staff and Directory sections contain biographies of each staff member along with their contact information.
Montessori School of Hartford fully embraced the valuable uses of SoSimple's customizable Form Builder. The website features a variety of online forms to support the school's Admissions and Advancement initiatives including Inquiry form, Schedule a Visit form, Application form, Event Registration forms, and Donation form with multiple gifting levels. Online payment forms are included to allow parents to easily pay for Before & After Care, Recess Programs, Clubs, Events, and Tuition.
Current parents can enter the Parents and Family Association portals through password-protected access. They will also find the Community section to be extremely helpful with its school calendar (with "Subscribe" option), links to downloadable newsletters, a blog featuring school activities, and Parent Education section. The site also provides parents with important medical guidelines, requirements, and downloadable medical forms.
For mobile students and parents, the new website is built with a responsive, mobile-optimized design. This allows the site to automatically reformat content to be displayed optimally across all viewing platforms - desktop, tablet or smart phone. The new website also utilizes SoSimple's Content Management System, allowing Montessori School of Greater Hartford to easily self-manage their website using a host of built-in tools, updating and expanding the website to meet its growing needs.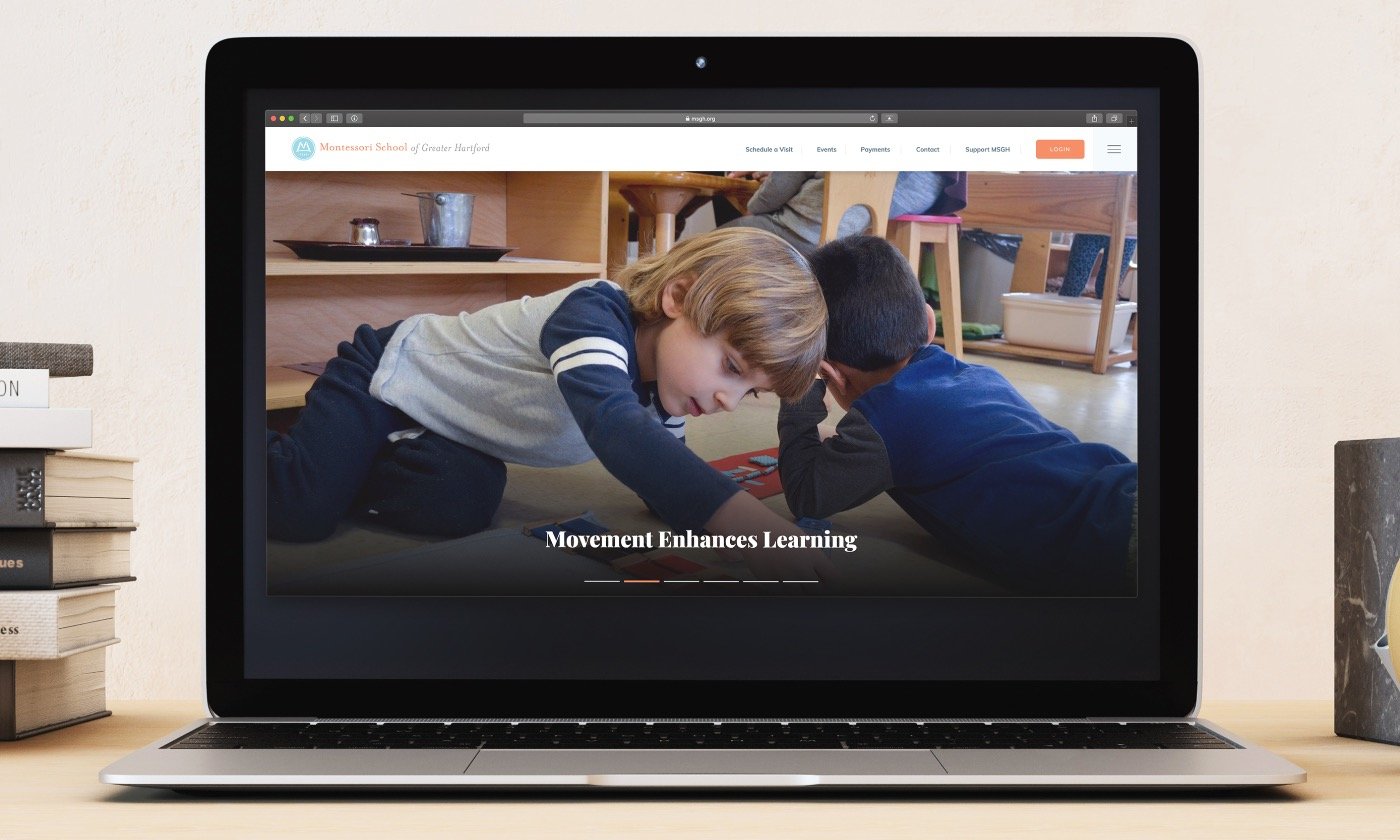 Recent Articles
There are no articles posted this month.