« Back
The Covenant School Launches New Website
January 10th, 2020
---
The Covenant School of Dallas,Texas recently launched its new custom-designed website with the help of SoSimple Interactive.
Serving children from grades K through 12, The Covenant School seeks to glorify God by equipping children to learn independently, think critically, analyze logically, and express themselves with clarity and purpose. When posed with the mission to redesign its website, the school selected SoSimple Interactive to create a site that inspired students, parents, and community with clarity and purpose.
The newly launched custom website features a highly interactive format with vibrant photos, videos, and stories of students, families, teachers, and alumni. Right from the start, the website instinctively guides visitors based on role (student, parent, donor, alumnus, etc.) to the most relevant information and sections of the website. Vast information is available about the school, its mission and history, community traditions and events, curriculum, arts and music programs, and athletics. A portal brings visitors to the "SportsEngine" subsite with information about the Covenant Knights teams, calendars, booster club, and more. A password-protected portal brings parents to their own private section of the website to view calendar events, announcements, and communications.
For new prospective students and parents, a slide show of Testimonials gives first-hand accounts of the value of the Covenant School educational experience. Using SoSimple's Scheduler and Forms tools, parents can quickly schedule a tour, request more information, sign up for an Open House or Information Session, or apply to The Covenant School. Parents can also view the school's "Viewbook" in flipbook or .pdf format.
Alumni are encouraged to stay informed and involved with their alma mater through their own section of the website. This section makes it convenient for graduates to submit life and career news, be involved in the Alumni Association, and keep in communication with the school.
The Giving section of the website provides a variety of opportunities to assist the school through parent organizations, golf tournament sponsorships, auctions, and an online donation form. The school's "Building the Vision Capital Campaign" funding page includes a beautiful flipbook of the new building project as well as videos featuring the perspectives of administration, staff, parents, grandparents, and alumni.
For busy on-the-go parents, the new website is completely mobile-optimized. This responsive design allows the site's content to automatically reformat and be optimally displayed across all viewing platforms – computers, tablets or smart phones.
The Covenant School's new website utilizes SoSimple's Content Management System (CMS), allowing the school to easily self-manage and update its content throughout the year.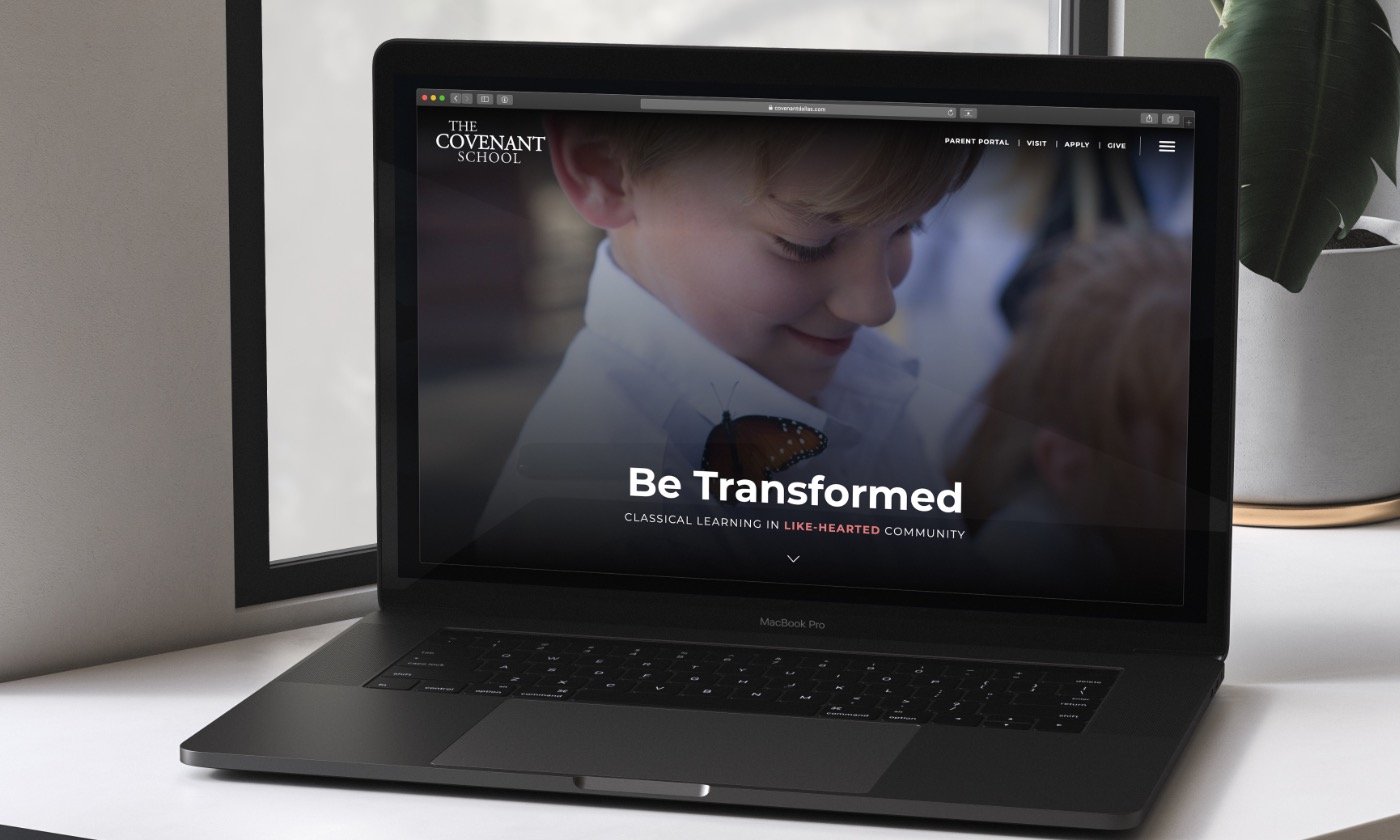 Recent Articles
There are no articles posted this month.